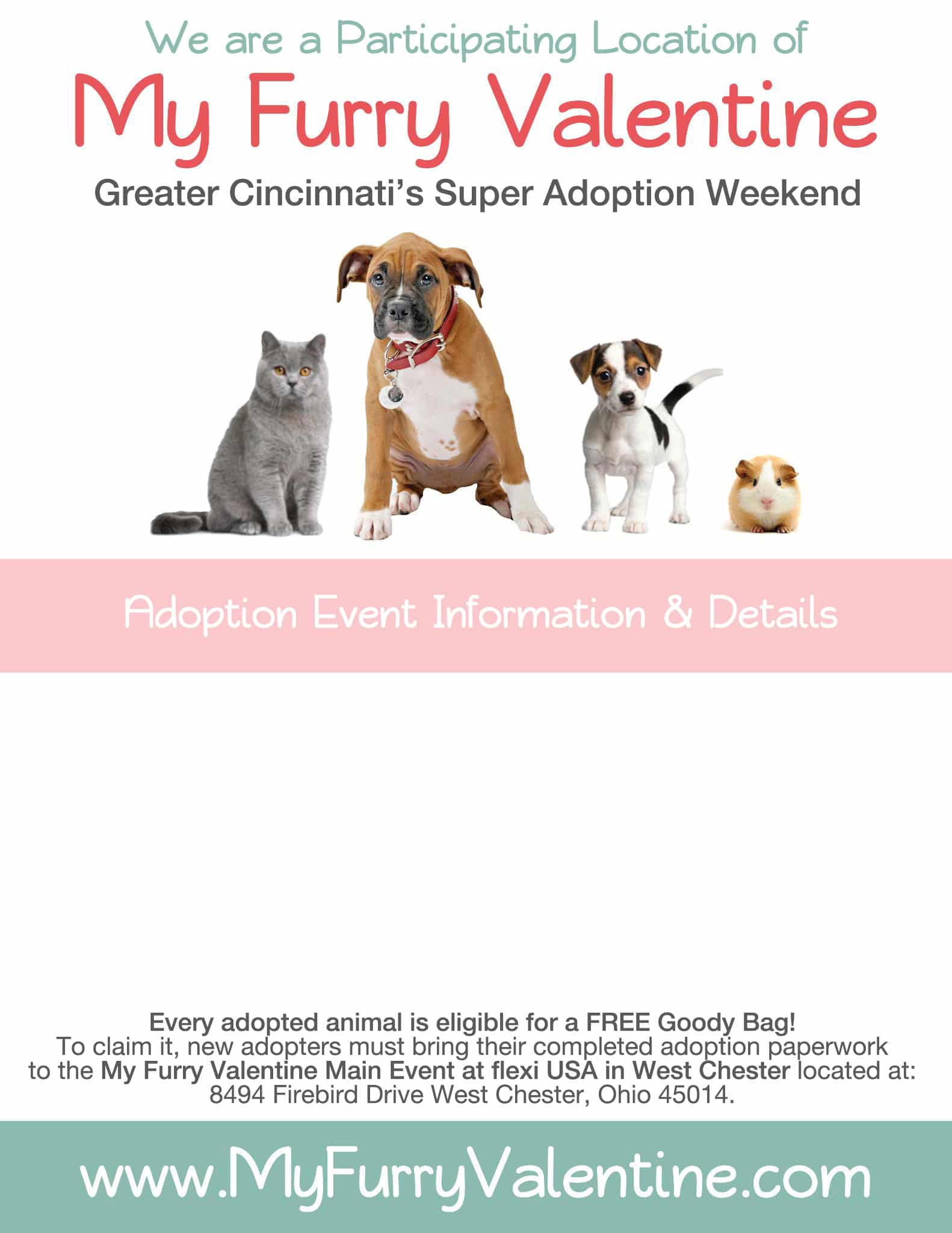 If your shelter or rescue group is participating in My Furry Valentine as a satellite location, please use the graphics below to help promote your event!
We have provided several types of editable graphics for you to put your event information into.
.JPG File 
Perfect for Facebook and your website!
.Doc Word File
For those who may not have photoshop or graphic editing capabilities, this word document has the graphic already in it for you to put your information into using text boxes.
ParticipatingLocationPosterTemplate
PDF File
For those who do have photoshop or advanced editing capabilities, here is a PDF file.
ParticipatingLocationEditablePoster