A VERY special thanks to Mayor Cranley, and all the amazing people, who help us make My Furry Valentine possible. We are so honored to be part of the community of rescues and shelters who work tirelessly year-round to make a difference in the lives of so many animals and families.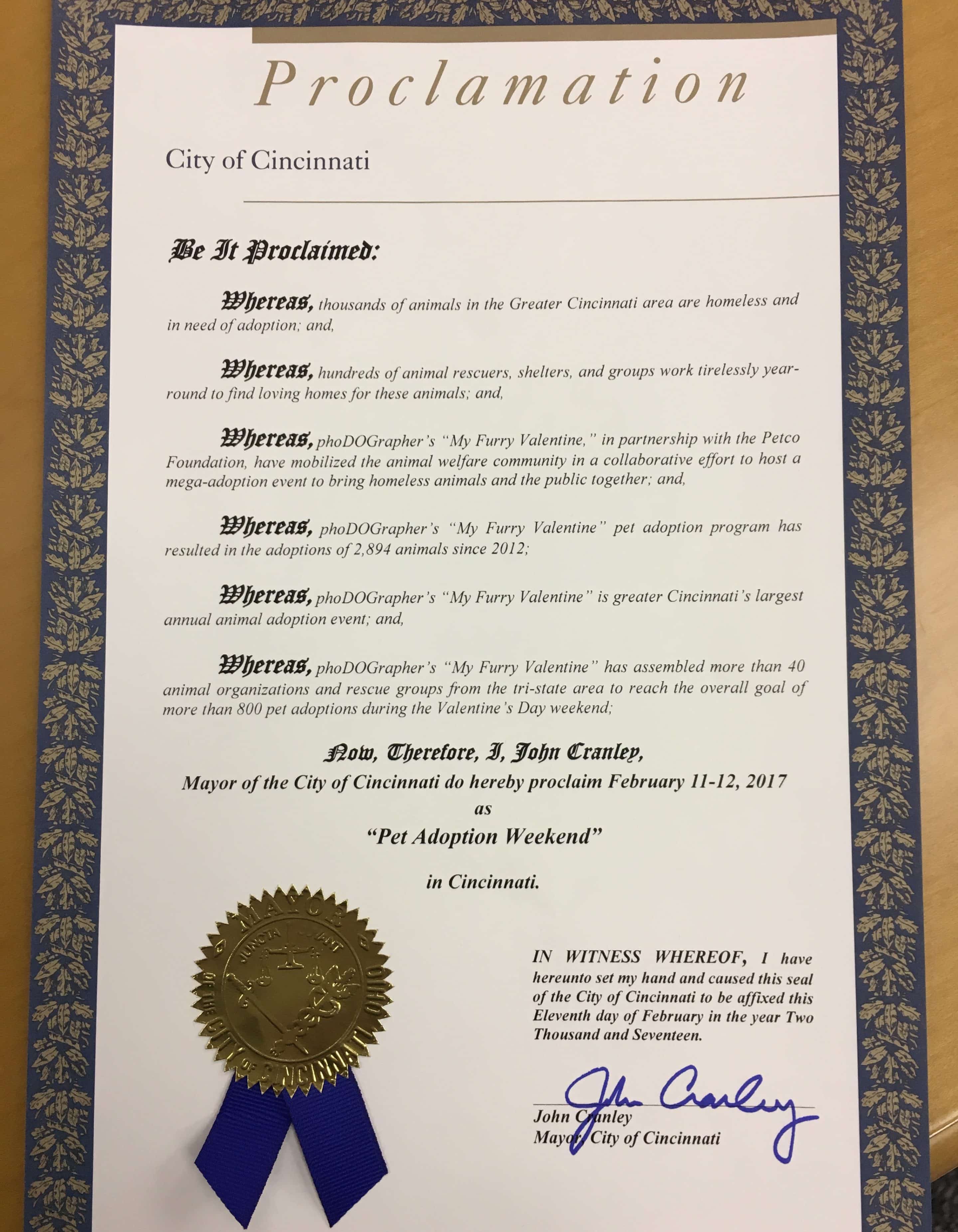 Keep an eye out for more information in the next City Beat, or if you haven't already, be sure to save the date on your calendar!
And, if you just can't wait to get a look at who you might take home, take a peek at our adoptable pet gallery or hop on over to the participating shelter or rescues websites. We can't guarantee that every pet you see will be available when you arrive the weekend of February 11-12, but if you fall in love with any of them right away, you can get a head start by filling out the application on their website. 
We can't wait to see you, and help you find your newest furever family member at the Sharonville Convention Center soon!