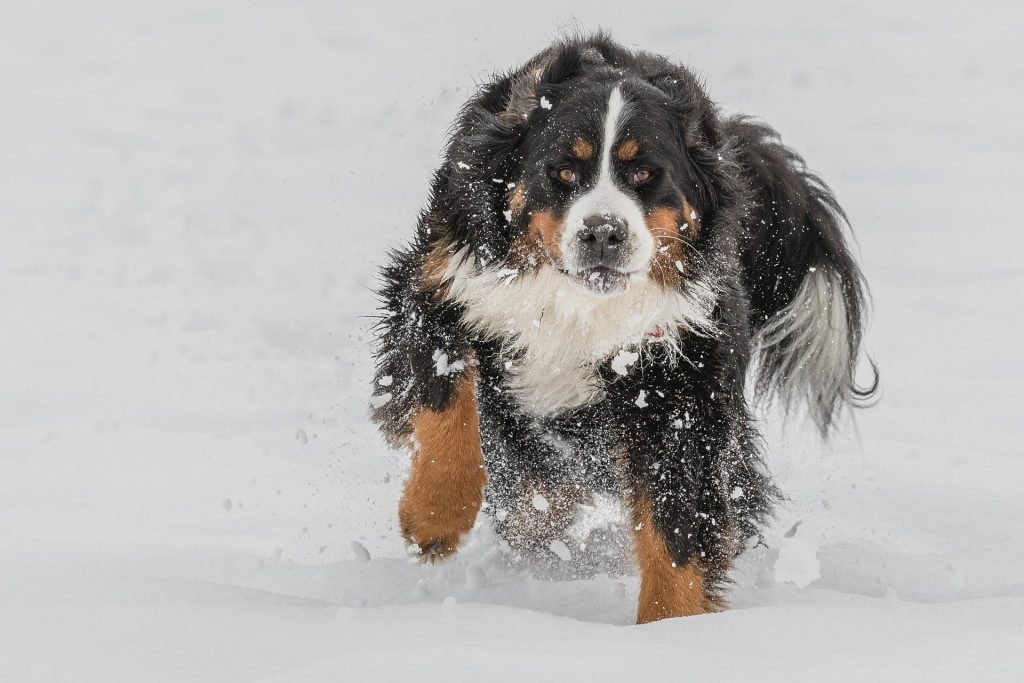 When temperatures plummet and snowflakes fly, it can be tempting to curl up on the couch and hibernate. And your dog may be your perfect cuddling partner but – like us – he or she needs physical and mental activity and opportunities for socialization to thrive all year round. Here are some activities to make sure you and your pup don't catch a bad case of cabin fever:
Take in the holiday sights. Enjoy looking at the holiday lights and decorations while walking your dog through the neighborhood. Let the temperature and weather conditions determine how long you walk and if your pup needs to be decked out in a coat or boots.
Play in the snow. Take a break from some of your outdoor chores and enjoy frolicking in the snow with your dog. Just be sure to wipe off their paws, ears, face and coat to get rid of ice that may cause frostbite.
Go on a park hike. Many of our area parks offer winter morning and evening guided hikes with your dog.
Practice good grooming. Take advantage of this opportunity to bond with your pet by focusing on their grooming – give them a bath, brush their coat, trim their nails and brush their teeth. Take your time and give your pet a chance to become comfortable with being groomed.
Give them an obedience training refresher course. If you've been too busy to help your pet brush up on their manners, this may be the perfect time. Get some treats and work on some commands to help keep your dog occupied.
Run some pet-friendly errands. You may have to brave the cold to pick up some items and, if you're going to a pet-friendly destination like PetSmart or Home Depot, take your dog along. Let them sniff around and greet the store staff.
Play interactive games. Give your pup your undivided attention and challenge them with simple puzzle games. They can guess in which hand you're holding a treat, hide treats around the house, or play the "shell game" and move a treat around under empty cups.
Introduce some new toys to the toy bin. Your pup may get bored with their usual toys, so keep a few new toys on hand to capture their interest during prolonged cold spells.
Set up a pet playdate. Creating opportunities for your dog to play with other dogs they get along with will help to enhance his social skills. It also will give you a chance to visit with other pet owners.
Make some memories. Take some photos or shoot some video of your dog's antics. You might even grab a few selfies to remember special times together.
Relax and recharge. Inclement weather can be stressful to negotiate, so make sure you do take some time to curl up together while you read or catch up on your binge watching.
Remembering these tips can help you and your pet survive the long winter months while strengthening your special bond.